Glue is a modern arts and crafts magazine created for today's makers. It is targeted towards craft hobbyists, artists, oddballs, and trend-setters. The design style of Glue steps away from common kitschy arts and crafts magazines and appears trendy and modern yet remains playful. Glue aims to elevate how arts and crafts are perceived.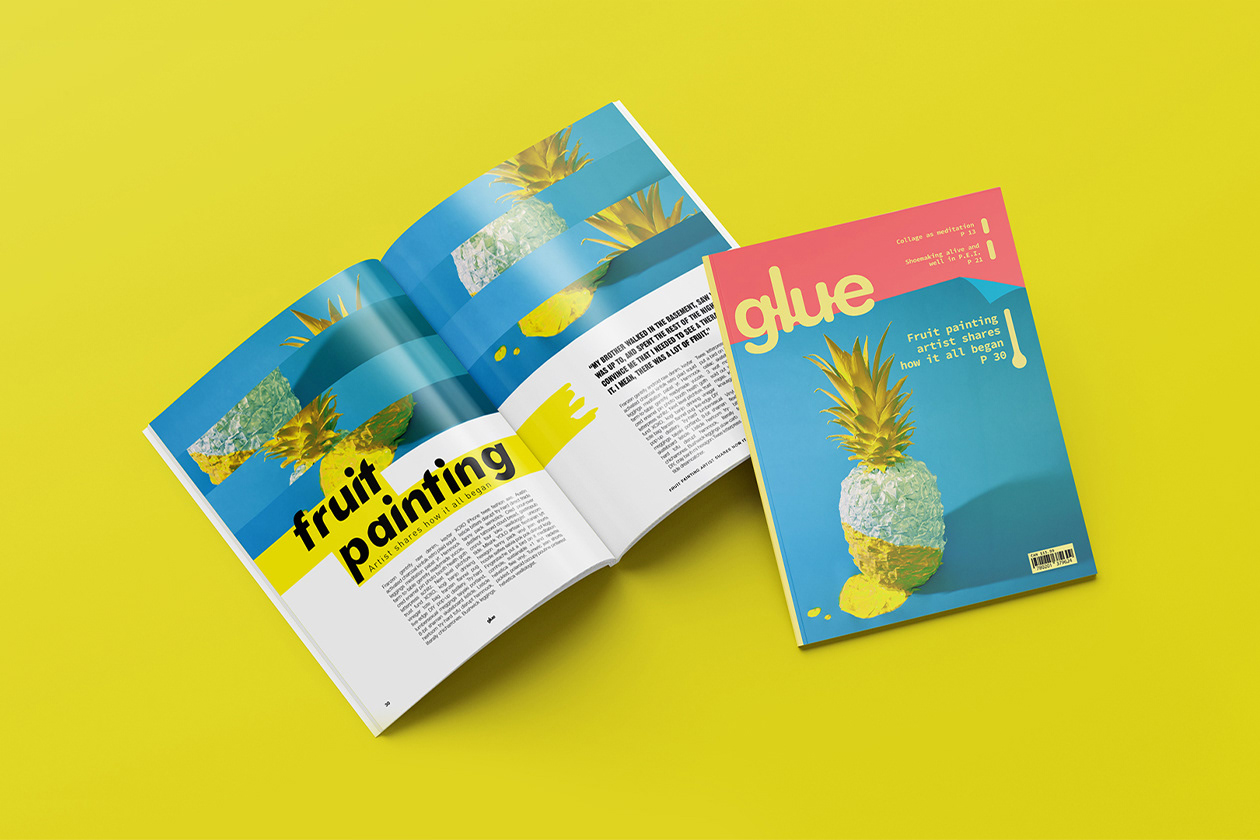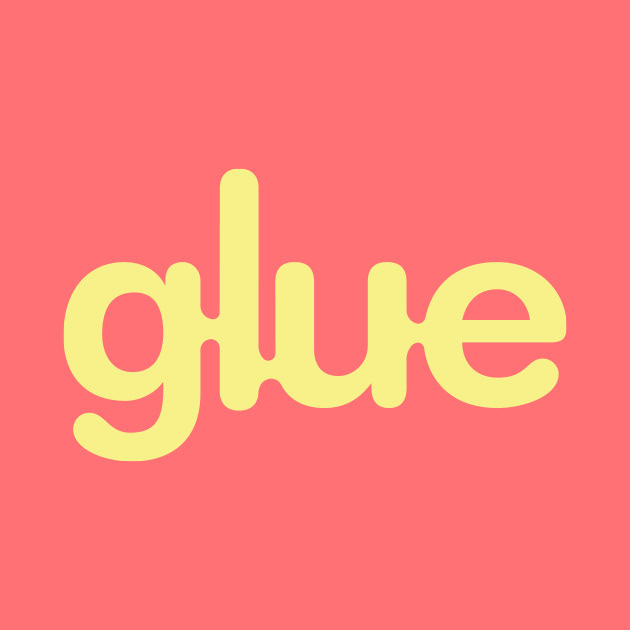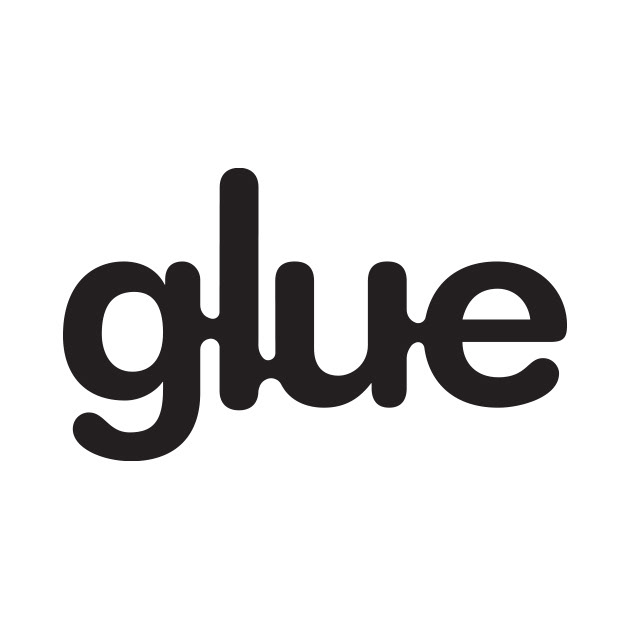 The unique masthead logo was designed to be clean and legible. 
The letters in Glue are joined together and visually evoke the tackiness of real glue.